Welcome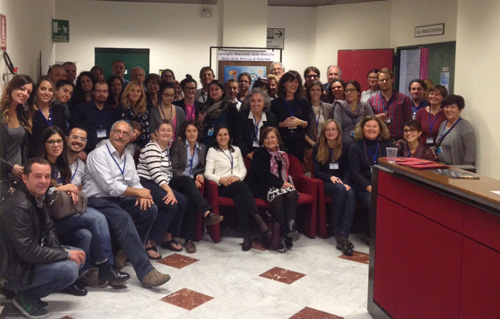 Group photo at the conclusion of the Workshop.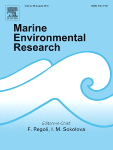 [18 Sep 2014] NEWS
Relevant contributions will be selected for a
Special Issue in Marine Environmental Research entitled
Particles in the Oceans
implications for a safe marine environment
Guest Editors: Julian Blasco, Ilaria Corsi and Valeria Matranga
Dear Colleagues,
It is our great pleasure to invite you to the 2nd Marine NanoEcoSafety Workshop (MANET) to be held in Palermo, Italy, at the Area della Ricerca of the Consiglio Nazionale delle Ricerche, 17-18 November 2014.
The 2nd MANET is open to all researchers from Academia and Industry as well as stakeholders interested in the area of Marine EcoSafety of Nanomaterials (NM) and offers a unique opportunity to discuss the state of the art and future challenges of this emerging research area.
On the occasion of the 2nd MANET workshop, we are particularly proud to present a list of eminent keynote speakers:
Laura Canesi


University of Genoa, Genoa (Italy)

Gary N. Cherr


University of California, Davis (USA)

Richard D. Handy


Plymouth University, Plymouth (UK)

Heather Leslie


Vrije Universiteit, Amsterdam (NL)
Parallel sessions will be organized on the following topics:
NM interactions at marine ecosystem level
NM fate and behavior in salt water
NM mechanisms of toxicity
Model/target marine organisms from invertebrates to fish
Nano frontiers in the marine environment: from nanoplastics in marine litter to nanoremediation
With the combination of outstanding science and the fascinating art, history and culinary traditions of Palermo, we look forward to welcoming you to our 2nd MANET Workshop in Palermo.
Scientific Organisers
Chairs of the EU NanoSafety Cluster - Marine Ecotox Focus Group:

Ilaria Corsi


University of Siena
Department of Physical, Earth and Environmental Sciences
Siena, Italy

Valeria Matranga


National Research Council
Institute of Biomedicine and Molecular Immunology "A. Monroy"
Palermo, Italy
Please wait... Checking Javascript functionality


If you continue to see this sentence for more than 20 seconds,
please enable Javascript in your browser.

The advanced functionality of this site depends on Javascript. We are sorry, but the contents of this page cannot be displayed by your browser in its current state.

For instructions on how to activate Javascript in your browser, you may try this link (you will be re-directed to a website not associated with Azuleon but, last time we checked, the instructions there were clear and accurate).

For any further assistance, please contact the Azuleon webmaster.